How do I start working together with my colleagues?
To add colleagues to your space, go toSettings - Usersand click on the "+ Add User" blue button.

In the pop-up window you need to enter your colleague's email. A link to log in to the service will be sent to this email, the user will have to specify his name and password. Select thecompaniesyou want to provide access to and set rights for each selected company.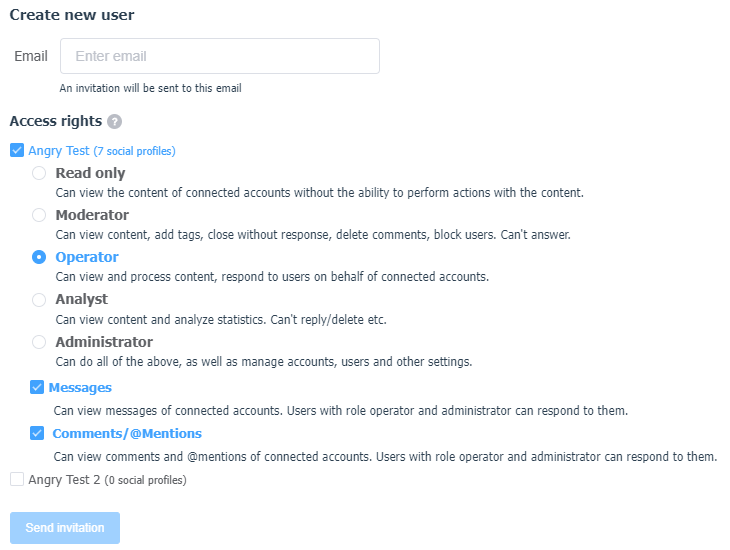 The access to private messages and comments is set individually. To be able to respond to requests, the user must have "Operator" or "Admin" access rights.
You can set different access levels for a single service user for different companies.