Post statistics
In the Posts tab, the service collects statistics on the number of comments under your posts in all connected Pages. Thus, you can see which posts generated the most resonance among the audience.
The table is represented by three columns:
Post - a post with the time of publication and designation of the social network in which it was posted;
Comments - number of comments under the corresponding post;
Sentiments - graphical representation of the emotional coloring of comments under the given post;
Tags - opens tags statistics with preset filters for the selected post.
Please note that the Sentiments column will only be filled in if you have enabled content sentiment markup in your profile.
This feature is available to users on Team and Business billing plans.

Additionally, you can specify that the service does not take the deleted comments into account.

Please note that comments are collected from the moment the Page is connected to the service.
The earlier ones will not be displayed in the statistics!
If sentiments were marked for comments (positive, neutral, negative), clicking on the icon next to the scale will take you to the "Sentiments" statistics section with appropriate filtering to view data for the current post.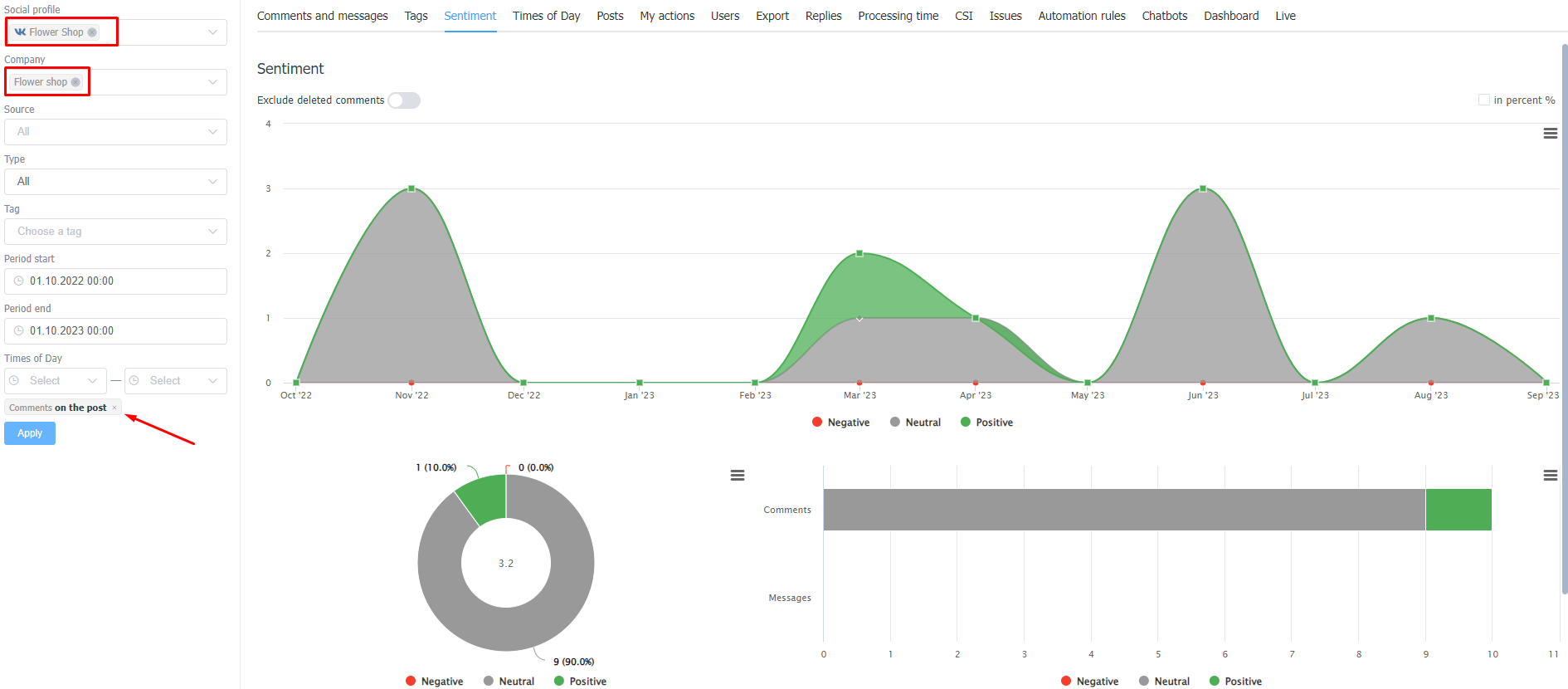 Also from the "Posts" page you can easily and quickly dig out all the comments to the desired post by clicking on the number of comments in the corresponding column.